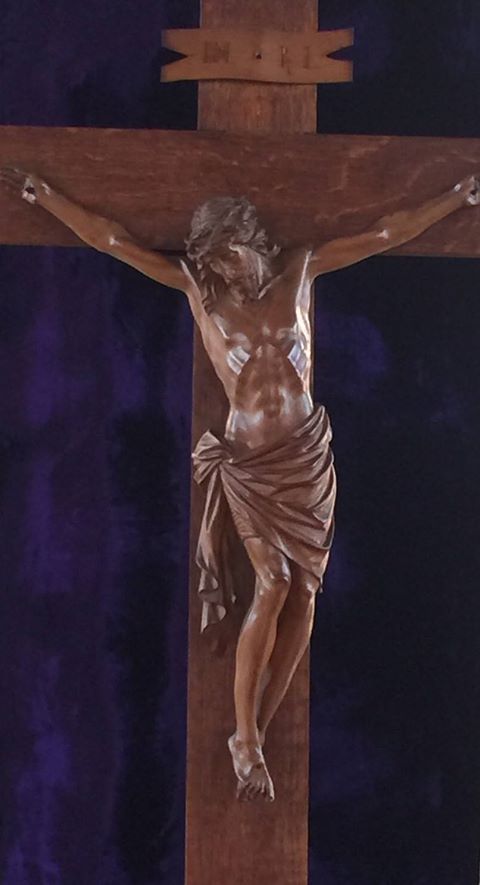 The Newsletter of Holy Trinity Church Ilkeston
www.holytrinityilkeston.org.
March 18th 2018

5th Sunday of Lent ( Year B )

Christ Breathes Into Us His Living Spirit  
Today we open ourselves to Christ's life-giving Spirit. We pray for all people but especially for those who are to be given the new life of the Spirit in baptism this Easter.

 Mass                                                                              Evensong

First Reading: Jeremiah 31: 31-34                            Exodus 7: 8-24
Responsorial Psalm 50: 3-4, 12-15                           Psalm 34
A pure heart create for me, O God.
Second Reading: Hebrews 5: 7-9                              Romans 5: 12-21
Gospel: John 12: 20-30
Hymns:   79, 358, 338, 83, 94                                       Hymns:  78, 63, 383, 305
                 All NEH ( Green )                                                      All NEH ( Green )

SERVICES THIS WEEK AND NEXT SUNDAY
Today          6 00 pm Evensong and Benediction  Joint Service at Holy Trinity
Tuesday 20th March                         9 am Morning Prayer  9.30 am Mass
Thursday 22nd March                      7.00 pm Stations and Mass
Sunday 25th March Palm Sunday  11.00 am Sung Mass
Download the full Pew Bulletin: Click Here