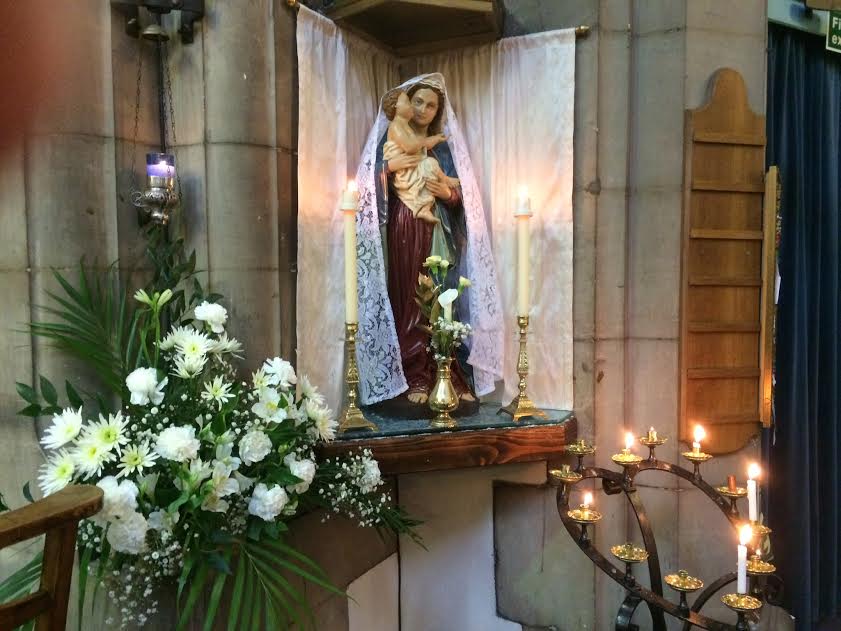 The Newsletter of Holy Trinity Church Ilkeston

www.holytrinityilkeston.org.uk
August 16th 2020

Assumption of the BVM
 ( Year A )

In Mary's glorious assumption we celebrate the fulfilment of our Christian destiny, and with her we proclaim the greatness of theLord. Mary is the pledge of the fulfilment of Christ's promise to go and prepare a place for us, that when he comes again he may receive us to himself, so that where he is, we may be also. 
 Mass

First Reading: Apocalypse 11: 19; 12: 1-6, 10
Responsorial Psalm 44: 10-12, 16
On your right stands the queen,
in garments of gold.

Second Reading:  I Corinthians 15: 20-26
Gospel: Luke 1: 39-56

Hymns   All NEH ( Green ):-
Introit:                188  Ye who own the faith of Jesus
Gradual:             186  Tell out, my soul, the greatness of the Lord
Offertory            271  Alleluya, sing to Jesus
Communion:     305  Soul of my Saviour, sanctify my breast
Recessional:      486  We have a gospel to proclaim
Download the full Pew Bulletin: click Here